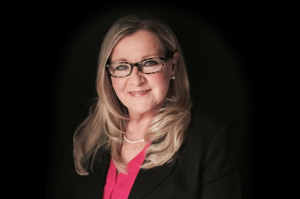 Kim Valentine, President
Founding National Fiber and Copper Inc. in 1999, Kim has over 15 years of experience and demonstrated success as a CEO and entrepreneur in the industry. From participating in various prestigious organizations to winning awards for business success and forward-thinking leadership, Mrs. Valentine has an unrivaled understanding of what it takes to run a successful organization.
Before the years of National Fiber and Copper, Kim was a team leader for Aerotek. Soon after leaving the company, NFC was founded. Since founding National Fiber and Copper, Mrs. Valentine has won various prestigious awards including the SmartCEO Brava Award in July of 2014 which celebrates female CEOs who combine their impressive entrepreneurial spirit with a passion for contributing to their communities and the Athena PowerLink Program Winner in 2014. PNC only picks 1 recipient of this award each year, a woman business owner who shows great potential in achieving significant business success. Kim was also featured in Baltimore Magazine for February 2016's Women In Business segment and in The Daily Record in March of 2016.
Kim keeps ahead of the industry curve by participating in groups such as the Women's Business Enterprise, Women Presidents' Organization, U.S. Women's Chamber of Commerce Certified Economically Disadvantaged Women-Owned Small Business, Women in Technology, and the Fort Meade Alliance.