FEDERAL SOLUTIONS
National Fiber and Copper has over 15 years of experience providing IT cabling solutions to Federal agencies, offering rapid access to our services through our contract vehicles.
DC's Leading Cabling & IT Solutions Provider
NFC is the premier fiber optic cabling and IT solutions provider for for Federal agencies in the DC Metro area and nationally. Our team of industry-certified experts have a simple 5-step process starting with the initial on-site survey and ending with testing, certification, and warranty of the hardware and materials.
With a survey of the current infrastructure to identify it's capabilities and needs for future improvements, NFC is able to provide services and hardware that result in optimal productivity tailored to fit needs and budget restraints of Federal agencies.
If you are in the market for a structured cabling and IT solutions provider, download our capability matrix or contact us today for a free no-hassle consultation.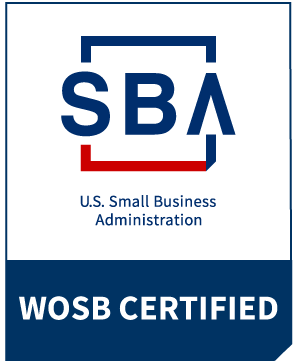 Women-Owned Small Business
If your organization is in need of structured cabling or IT solutions tailored to Federal agencies, contact National Fiber and Copper today to schedule an on-site survey. Give us a call at (202) 729-6339 or click here to contact us online!