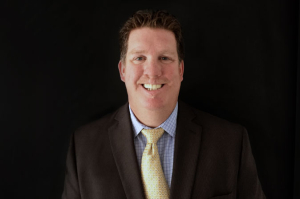 Andy Langley, Principal of Operations
From being in the first class in the United States Air Force and learning about fiber optics termination and splicing through National Fiber and Copper, Andrew Langley has over 25 years of experience working in the Fiber Optics Industry. Andy got his start when he joined the United States Air Force in 1985 working in cable maintenance. From there he was stationed at the Ramstein Air Base in Germany where he began his career learning about fiber optics. In the years 1987 to 1989 Andy continued his work in the USAF as Airman of the Quarter in USAF Europe Command, then transferred to South Dakota Ellsworth Air Force Base to work on missile cables rebuilding splice case and troubleshooting in the field.
Over the next 10 years Mr. Langley would go on to continue his work in the fiber optics field where he climbed the ranks from Fiber Optics Project Manager, to Fiber Optics Regional Manager, to Operation Cable Manager. His responsibilities included everything from managing all materials and budgets to site survey and installation of a complete copper and fiber optic indoor and outdoor cable plant. In 1995 as the Operation Cable Manager he continued his work for US Airways at their main headquarters where he upgraded the ticket counter cables for 18 airports up and down the East Coast.
By 1996, Andy accumulated enough hands on experience to help run National Fiber and Copper Inc where he was in charge of bidding proposals, customer service and everything up to employee management. By 2003 he became the Principal of Operations where he continues his work today.